Calligraphy at Gen Kai
"Aren't you a little scared to eat the eyes and stuff?" my friend asked as I held the fish's head between my chopsticks, poised for a bite. "I guess I was when I first had it." I replied before crunching into skull, cheek and eye-socket.

Delicious.

Shayla and I were in Dana Point introducing our friends to our favorite local restaurant, Gen Kai. I had been a regular there for over a decade; for Shayla, it's been nearly twice that. We were comfortable. We were home.

Jason and Chelsea were there for the first time. It's good to look through the eyes of the uninitiated and experience something so familiar as if it were new again. Suggesting this or that dish, introducing them to the chef and manager, sitting in the same familiar seats with fresh visitors.

When you have been dining with the same Sushi chef for so long, each meal, each dish, becomes part of an ongoing conversation. Shayla and I had abandoned the menu many years ago and looked to the artisan behind the bar to tell us a story each visit.

We wouldn't have it any other way.
"Omakase", Japanese for "It's up to you" is the foundational phrase for our part of the conversation; that and various forms of "That looks delicious", "This is delicious" and "That was delicious" seem to take up most of our Japanese vocabulary in these encounters. We have an agreement: we arrive with an appetite and an open mind; Jun-San, our Itamae and friend, puts his deep knowledge and exacting skills into making really, really great food.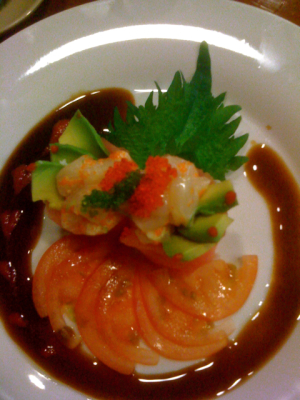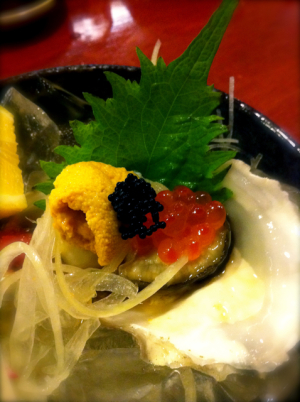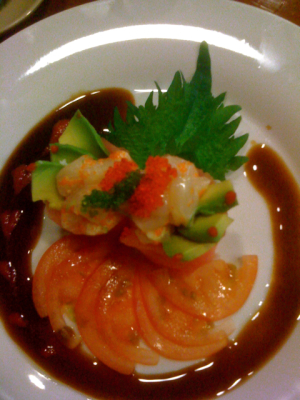 This being our friend's first visit, we pointed them to a favorite dish of ours from the menu – which by no coincidence happened to be named after the man brandishing the knife in front of us – "The Jun Special Roll". Even for the experienced palette, this roll is a surprise. An attractive yet unassuming presentation belies a downright seductive symphony of flavor. The first bite of this roll borders on being a private moment. Layers of lobster, crab, and avocado enveloped with black tiger shrimp and rice, all secured with soy paper. An unctuous, creamy sesame sauce completes the package and reminds you why you have taste buds to begin with.

The effect was more than visible on Jason's face after his first taste. He understood.

We had been down that road many times before and we were set on another path. A delicate selection of snapper and yellowfin sashimi along with some tiny sashimi mini-rolls and a marinated seaweed salad arrayed around sculpture of skewered spanish mackerel. We made quick work of the sashimi, being sure to give some choice selections to Chelsea and Jason to share the love. After we finished the plate, they took it back to the kitchen where they fried the spanish mackerel whole! It comes back super hot and crispy and delicious from end to end; fins, spine, skull, eyes and all.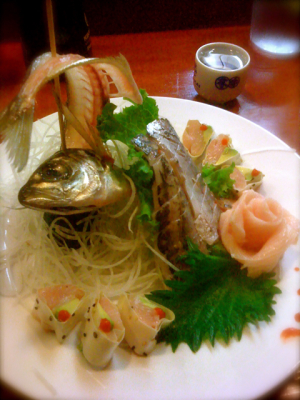 As I sat there chomping through tasty bone and fin I thought of something; what is about this place that makes me so happy? I mean, I've been to other great restaurants; and despite how special they make me feel, I'm certain they have many other guests who are just as, if not more, special than me. Is it familiarity? Is it atmosphere? What?
I looked at Jun-San intently focused on his craft. His knife skillfully shaving a cucumber in one long, thin sheet; so thin you could practically read through it. I watched him place each delicately shaped ingredient in precise arrangements on his cutting board, based on muscle-memory and knowledge that take decades to acquire. I watch his attention cutting the dish as sharply as his blade. I was watching someone who cared about what they offered to others. I was watching discipline in motion.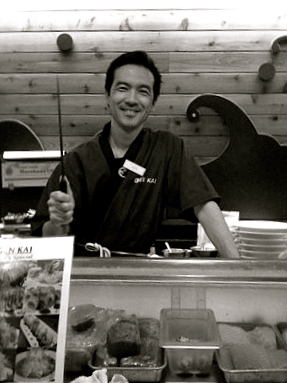 He probably makes thousands of these dishes every week. He has served hundreds of dishes to me alone. No doubt there are tasks that he must repeat endlessly in preparation alone, before customers arrive. He does so with the same level of intensity and relentless attention to detail day in and day out. Perfecting each dish and honing his skills just like he hones the edge on his blade.

Another round of dishes is served. A shelf behind the register displays a small collection of individually painted boxes bearing symbols and inscriptions of countless people who love this place as much as I do. The staff knows exactly which boxes are ours and they bring them washed and filled with piping hot, or delectably cold and unfiltered, sake.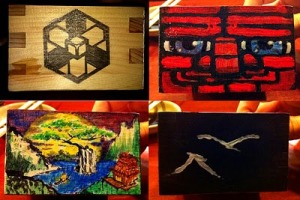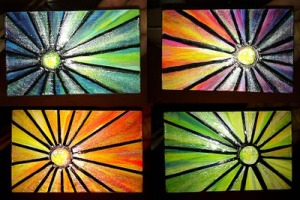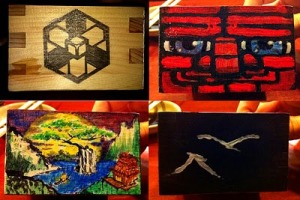 The manager takes time to drink a toast with us during our meal. She asks us about our lives and we ask about hers. Her dog is named "Cheese", we had a cat named "Meat" - I like to think it's more than coincidence. Even with bustling crowds all night she always takes time to make sure we feel welcomed and comfortable. That is something I haven't found just anywhere. That is something that keeps me coming back.

To be sure, we have a long and involved relationship with Gen Kai Dana Point. A painting of Shayla's hung in the lobby before the place caught fire a couple years back; taking the piece, and our original sake boxes, with it. Several more of her paintings adorn the walls now that they have rebuilt. We know what this place means to the people that work here, and to all the regulars like us. It's hard to ignore my personal experience to form an objective opinion, I'm not sure that it's even wise to.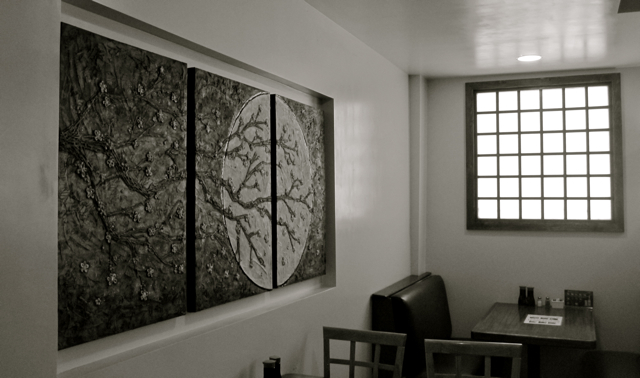 My experience at this unassuming little business in Dana Point won't be the same as anyone else's. I can't speak for their opinions or tastes, nor would I want to. What I can do is look at the people who open these doors and serve great food night after night, just like they have for years, and think about all the things that keep me coming back. I can watch the disciplined hands that shape the cuisine and taste the results.

Gen Kai cares about their craft, they treat me as an individual and anticipate my needs, they are approachable and real. There is nothing phony about the place, no presumption or affectation. The people work hard and smile warmly. They do what they do very well, every time, and they do it with pride.

As often as not, we tend to linger till closing. We watch as the people slowly filter away from the bar and out of the dining room. Chefs bow and thank the customers; customers wave and thank the chefs. People finish off their last rounds and prep stations are cleaned. Everything is put back in order to do all over again the next night.

Our little boxes join their neighbors on the wall behind the register, waiting for us to return.